Discover Kalashtar Names Guide and Suggestions [DnD 5e]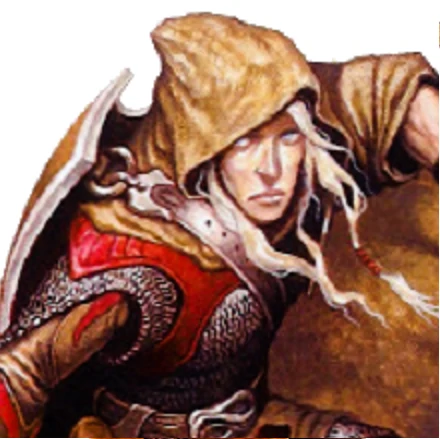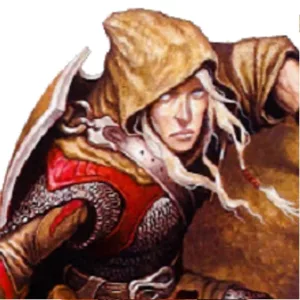 This DnD Kalashtar name generator will help you find the right name for your character.
If you are using Kalashtars in your RPG game, then you will need to find the right Kalashtar name.
You can use the names as written or get ideas to help you brainstorm your options. In the post below, you will find more information that might help you find the perfect name you have been searching for. 
In the world of Dungeons and Dragons, there is a race of humanoids created from the unification of ancient virtuous spirits with humans. These people are called Kalashtars.
In this guide, we'll get to know about Kalashtar's history and origin. You'll be introduced to our list of Best Male or Female Kalashtar Names. Additionally, we have a list of Funny Kalashtar Names and a ranking of our Top Kalashtar Name Suggestions at the end of this guide.
There's more to talk about the Kalashtar race. In the meantime, you may check our DnD 5e Kalashtar Name Generator for some quick Kalashtar name references and suggestions.
Let's get started!
Wandering Dreams of Dal Quor
The Kalashtar is born from the union of a human and a renegade spirit from the Plane of Dreams, known as Dal Quor. In the earlier millennia of the Material World, Eberron and Dal Quor are two interconnected dimensions. The native creatures of Dal Quor can freely visit Eberron as they please. Any creatures from the Material Plane who dream in their sleep are psionically being connected to Dal Quor, and the fragments of their dreams become a reality in it. At the center of Dal Quor came a large spirit called Quar Tarai, who feeds on the dreams that the realm collects. In time, the Quar Tarai created entities from these dreams called Quori. Quoris are mortal beings that live in Dal Quor. They refer to their creator as il-Lashtavar.
In time, Quar Tarai, or il-Lashtavar, became evil and began producing nightmares called the 'Dreaming Dark' at the center of Dal Quor. The Quori from the Dreaming Dark invaded the neighboring plane of Eberron and eventually declared war on the rest of the continent of Xen'drik. The giants, with the help of the dragons, subdued this invasion and disconnected the link of Dal Quor to the rest of the Material Plane at a heavy price: It wiped out the entire giant's race from the continent.
The evil Quori of Dal Quor now seeks new ways to influence and reconnect to the Material Plane. They found out that the only way they can contact other realms is through dreams or psychic projections. However, not all Quori are evil. Some of them grew tired of the evil ways of il-Lashtavar and would prefer a stop with its plan of domination. A rebel group of sixty-seven Quori escaped the Plane of Dreams by transforming themselves into spiritual projections and merging with human monks from the Material Plane. This Quoris transferred their thoughts and spirit unto the monks, creating the first set of Kalashtars in the Material Plane.
Many generations have passed, Kalashtars are no longer possessed with ancient Quori spirits but are born with them. They became a recognized race, a unique union of Quori spirit and human. They were able to bring with them the Quori language and beliefs into the Material Plane. Present-time Kalashtar is tied with the original virtuous spirits of Dal Quor. They devote themselves to shifting the darkness to light. They defend themselves from the influences of the Dreaming Dark by focusing their devotion to the Path of Light. Some bolder Kalashtars seek out agents of the Dreaming Dark to sabotage their plans and protect innocent people. Other Kalashtar grow up isolated and knows nothing about the Dal Quor or the Dreaming Dark. These orphans may tend to use their abilities for personal purposes or begin to act against the virtuous instincts of the Quori spirits within them. This creates internal conflicts and may often lead to hostility.
Kalashtar means 'Wandering Dreams' in the Common tongue.
Below is the summary of Kalashtar's racial features and traits.
Attribute/

Skill Trait

Effect

Ability Score

Increase

Kalashtars are filled with the wisdom of the virtuous Quori spirits. They have a bonus +2 tow Wisdom and a bonus +1 to Charisma.

Age

Kalashtar's body is still human. They age and mature at the same rate as humans.

Alignment

The virtuous spirit of the Quori binds all the Kalashtar toward lawful and good behavior. They have deep compassion for all living beings. Some Kalashtars, however, resist this virtuous influence.

Size

Medium-sized. A player can set a Kalashtar's height and weight by following the formula below:

Size Modifier = 2d6

Height = 5 feet + 4 inches + Size Modifier in inches

Weight in pounds = 110 + (1d6 x Size Modifier)

Speed

Kalashtar's base walking speed is 30 feet.

Dual Mind

A Kalashtar has a combined mind of a human and a Quori. They have an advantage on all Wisdom saving throws.

Mental Discipline

Kalashtars have psionic and psychic abilities making them more resistant to psychic damage.

Mind Link

Kalashtars can speak telepathically to any creatures they see, for as long as the creature is within several feet equal to 10x the Kalashtar's level. Kalashtars do not need to share a language with the creature and they will always understand your telepathic words.

When using this trait, Kalashtars can use an action to give that creature the ability to speak with you telepathically for 1 hour or until the Kalashtar ends this effect as an action.

The creature must be able to see the Kalashtar to use this ability and should be within the trait's range. This ability can only be given to one creature at a time; giving it to another creature takes it away from the creature who has it.

Severed from Dreams

When Kalashtars sleep, they do not connect to the Plane of Dreams, unlike other creatures. Instead, their minds recall memories of their Quori spirit as they sleep.

With this, Kalashtars are immune to spells or other magical effects that require creatures to dream. Kalashtars are not immune to spells or magical effects that put them to sleep.

Languages

Kalashtars can speak, read, and write in the Common, Quori, and one other language of their choice.
Kalashtar name suggestions ahead! Take a quick detour and try our DnD 5e Kalashtar Name Generator for some Kalashtar name references.

history and origin
Best DnD Male and Female Kalashtar Names
Kalashtar names are derived from their Quori spirit within them. They add a personal prefix to it to morph the name into a new one. Kalashtar names have no regard for gender but we'll try to emphasize names that can be used for either male or female Kalashtar. Orphaned Kalashtar who have little to no knowledge about the Quori takes names from another source. Check out some of our suggested Male or Female Kalashtar names below.
Name

Pronunciation

Gender

Description

Halekesh

/ha-le-kesh/

Male or Female

Your Kalashtar name is derived from the Quori name 'Kesh'. You are a Kalashtar who has a fiery emotion within himself to defend and fight for the weak.

Halekesh lies within him the spirit of Kesh, the good-hearted and compassionate Quori.

Quallari

/ka-la-ri/

Female

Your female Kalashtar name is derived from the Quori name 'Lari', meaning 'Dusk'. Your character has a dusky eye and solid black hair, depicting the living presence of Lari within you.

Quallari unknowingly likes the view of dusk. It reminds her of a dreamy place she has never seen before.

Myrkhala

/mir-ka-la/

Male or Female

Your Kalashtar name is derived from the Quori name 'Khala', a Quori word for daylight. Your presence is as bright as daylight. People see you as an inspirational Kalashtar, someone that everyone should aspire to be.

Myrkhala spends most of her evenings meditating at the top of a plateau until the first sunlight touches her face.

Vihalosh

/vi-ha-losh/

Male

Your Kalashtar name is derived from the Quori name 'Losh'. Your Quori counterpart is an agent of Dreaming Dark who learned to project themselves and influence humans in the material plane.

Vihalosh is not born evil. He was repeatedly drawn to the Dreaming Dark and has been resisting it his entire life. Only time can tell if he can defeat or fall to it.

Thavari

/ta-va-ri/

Female

Your female Kalashtar name is derived from the Quori name 'Vari', meaning 'Mind'. You have within you a Quori of wisdom. The discipline of the mind is important for both you and your Quori spirit above anything else.

Thavari trained his mind and body to be adept with psionic energies. Unlike most Kalashtar, Thavari can seek the wisdom of Vari during his meditations.

Dolvonash

/dol-vo-nash/

Male or Female

Your Kalashtar name is derived from the Quori name 'Vonash', a Quori word for the abyss. You are an orphaned Kalashtar who does not know your history. You often see the empty and void spaces of a dreamy world, as if someone is calling you to be there.

Dolvonash is a known swindler in the tavern district. Tourists almost always fall for your fake fortunetelling by intentionally talking telepathically in the minds of your customers.

Ythalga

/i-tal-ga/

Male or Female

Your Kalashtar name comes from the Quori word 'Thalga' meaning 'Stellar'. You grew up feeling a sense of connection in a distant realm.

Ythalga can hear the utterances of Thalga during meditation. It serves as a guide in following the virtuous Path of Light.

Edavai

/e-da-vai/

Male or Female

Your Kalashtar name comes from the Quori word 'Davai' a Quori word for an empyrean domain. You draw collective memory about the past life of Davai in Dal Quor. You've seen the countless fights they waged against the dominion of il-Lashtavar.

Davai was a great Quori general who was subdued and tortured by the agents of the Dreaming Dark. As a last resort before his death, he projected himself away from Dal Quor in the hopes of finding a worthy human vessel.

Quivauri

/ki-vaw-ri/

Male or Female

Your Kalashtar name is derived from the Quori name 'Vauri', meaning 'Deep Mind'. You have a deep understanding of the course of nature and time. You prefer to protect all living creatures and eradicate all forms of corruption staining them.

Vauri is the twin sibling of Vari. They are the Quori that represent the virtue of wisdom and understanding. Together, they fought for freedom against il-Lashtavar but they end up being defeated.

Vilkhor

/vil-kor/

Male

Your male Kalashtar name is derived from the Quori word 'Khor' meaning 'superiority' or 'preeminence'. Your Quori spirit is an agent of the Dreaming Dark who also learned to project themselves to the Material Plane.

Viktor was a notorious bandit raider. Khor made a pact with Viktor in his dreams, promising him great power and psychic abilities in exchange for his body and mind. Viktor's lust for power made him accept this pact, allowing Khor to merge with him creating Vilkhor.

Grevetho

/gre-ve-to/

Male

Your male Kalashtar name is derived from the Quori word 'Vetho', meaning 'Triumph'. You have the virtuous soul of justice within you, making you a powerful ally to those who fight for fairness and freedom.

Grevetho travels from cities to cities to check up on the poor and impoverished. His blazing will for justice often leaves him in conflict with abusive landlords and politicians who deprive the people of the rights they deserve.

Kravantyr

/kra-van-tir/

Male or Female

Your Kalashtar name is derived from the Quori name 'Vantyr' meaning 'Illustrious'. You are a respectable Kalashtar in your home village. People admire you for your courageous feats and fearless traits when wars and invasions threaten your village.

Kravantyr possesses the virtue of power from Vantyr. Together, they are a force to be reckoned with against evildoers and invaders.

Vehereth

/ve-he-reth/

Female

Your female Kalashtar name is derived from the Quori word 'Hereth', a Quori word for an ethereal being. You can visualize the astral planes of Dal Quor when sleeping. In this state, you can commune with Hereth, the virtuous spirit of empathy.

Vehereth can sense the agony and pain of those around her. She always finds a way to help those in need, even at the expense of her own life.

Lenovyr

/le-no-vir/

Male or Female

Your Kalashtar name is derived from the Quori word 'Novyr', meaning 'Existence'. You have the virtuous spirit of existence within you. This spirit heightens your awareness and sensitivity to your surroundings, making you always ready for any dangers that may come.

It is said that Novyr can foretell the future and he shares his visions with Lenovyr through dreams.

Eshaveth

/e-sha-vet/

Female

Your female Kalashtar name is derived from the Quori name 'Veth', meaning 'Balance'. You are a chaotic neutral character who always strives for balance. Whether it be good or evil, for as long as the outcome is balanced, you will not tend to alter the events.

The Quori spirit, Veth, is a devout practitioner of the Balance, a concept introduced in Dal Quor. The Balance concept states that Dal Quor's fate of succumbing to the darkness of il-Lashtavar is nothing but a result of the Quori's total consumption of random dreams from the Material Planes. il-Lashtavar can only be stopped if the balance of the consumption of dreams is restored.
More male and female Kalashtar name suggestions from our Kalashtar Name Generator. Try it now for free!
A Guide to Funny Kalashtar Names
We described Kalashtars as a union between a noble (or not) Quori with willing humans. We've known them to be virtuous (or not if evil) and full of wisdom. They spend most of their lives harnessing psionic energies from their minds through meditation and concentration. But why so serious? Let's put a little humor with our Kalashtar characters by creating a list of funny Dnd Kalashtar names. Check them out below.
| | |
| --- | --- |
| Name | Description |
| Columvarium | A human who merged with a dead Quori from a columbarium. |
| Professor X | Did we mention that Kalashtars can communicate telepathically? Yes. So why not name them Professor X? |
| Bahadbreth | Kalashtars don't usually speak with their mouths but with their minds. I wonder why? |
| Danny Phantom | A Kalashtar that can transform himself as ethereal or ghost-like. Oh! You can see him on Nickelodeon. |
| Ghastly | A Kalashtar resulted from the failed merging of a human and Quori. They became semi-ethereal and semi-solid. |
| Avrakadavra | A psychic-type Kalashtar who can… bend spoons with their mind. |
| Jotaro | Jotaro together with his Quori spirit, 'Star Platinum' travels the world in search of other Kalashtars to defeat. |
| Philips | Did we mention that Kalashtars are always drawn towards the Path of Light? Here you go. |
| Astral Boy | A man-made Kalashtar who is destined to be the savior of the universe. |
| Ashanti | A singing Kalashtar. |
Top Kalashtar Names Suggestions
And we're now at the end line for this guide. In summary, we were able to learn about the history and origin of the noble (or not) Kalashtars. You were introduced to a list of suggested names for male or female Kalashtar and get to know some weird and funny names. As a finale, we'll rank our Top 10 Best Kalashtar name suggestions based on our earlier list. The rankings are based on how the name sounds and how relevant is the lore for a Kalashtar character. Check them out below!
Rank

Name

Gender

Description

1

Vilkhor

/vil-kor/

Male

Earning our top spot is the name Vilkhor. We place it on this spot because we like the lore and how the name sounds. 'Khor' means preeminence in the Common tongue, depicting a powerful or a superior Quori. We also like the background story of a human who merged with an agent of a Dreaming Dark, producing a corrupted Kalashtar. Something new, yes.

2

Lenovyr

/le-no-vir/

Male or Female

Kalashtars have mind powers or psychic abilities. So, we came to the idea of having a Kalashtar that can take a glimpse of the future (that's psychic too, right?). Lenovyr is the name for this Kalashtar; a human who communes with its Quori spirit Novyr. Additionally, the name sounds 'Quori' and rings a nice tone when used as a Kalashtar name.

3

Quivauri

/ki-vaw-ri/

Male or Female

On the third spot is Quivauri, the Kalashtar of the Deep Mind. Quivauri is a Kalashtar that has a deep understanding of the course of nature and time. Quite impressive for a background description. We also like the story of Vauri, fighting il-Lashtavar together with its twin sibling but ends up being defeated.

4

Halekesh

/ha-le-kesh/

Male or Female

First off, this name sounds great for a Kalashtar character. Additionally, the story of Halekesh revolves around defending the weak and the oppressed. A trait that we expect to see in a generic Kalashtar; someone who follows the Path of Light and gives value and hopes to every creature.

5

Ythalga

/i-tal-ga/

Male or Female

Ythalga the Stellar earned the 5th spot for this list. We love the idea of a Kalashtar who feels their distant connection with the Plane of Dreams. Its Quori counterpart probably misses their homeland, and would one day want to return with the Path of Light away from the nightmares. Whatever the reason for this connection, it's for the players to further expound.

6

Vehereth

/ve-he-reth/

Female

For the 6th spot, we have Vehereth the Ethereal one. What we like about this name is the way it is pronounced. It sounds classy, right? Aside from that, the background lore of a psychic Kalashtar that can feel the pain and suffering of those around her is admirable and awesome.

7

Dolvonash

/dol-vo-nash/

Male or Female

We also include on the list a Kalashtar that has no history or knowledge about the Quori and the Plane of Dreams. We are amazed by how this character may discover his powers on his own and learn of his true self (character development, huh?). Lots of possible stories that we can add to this name. In the meantime, we are putting this name at the 7th spot.

8

Quallari

/ka-la-ri/

Female

This name is one of our favorite picks (but we didn't put it on the number 1 spot. We're not that biased). It gives us a nice tone on how a Kalashtar name should sound like. Additionally, we want the description of a Kalashtar having a dusk-like eye and black hair that greatly resembles the Quori spirit within her.

9

Myrkhala

/mir-ka-la/

Male or Female

This Kalashtar name is derived from 'Khala', meaning 'daylight'. Wow, it's a nice name itself and it gets even better with the background lore. Myrhkala is an inspirational Kalashtar that everyone aspires to be. We see her as someone filled with knowledge and wisdom.

10

Eshaveth

/e-sha-vet/

Female

Last but not the least, Eshaveth earned our 10th spot for this list. What we love about this name is its affinity with the concept of balance. She is someone who strives for balance, whether good or evil. Talk about being chaotic neutral, we find her to be someone who understands the world as something that cannot progress without good and evil dwelling in it.
For other race-specific names for DnD 5e, visit our D&D  Name Generator. The names found here are unique and free! Try it now!
External Sources:
1. Eberron - Rising from the Last War: Chapter 1: Character Creation, Kalashtar, pg.29
2. Eberron - Rising from the Last War: Chapter 1: Character Creation, Kalashtar Names, pg.30