Feral Tiefling Names Guide Rules and Suggestions DnD 5e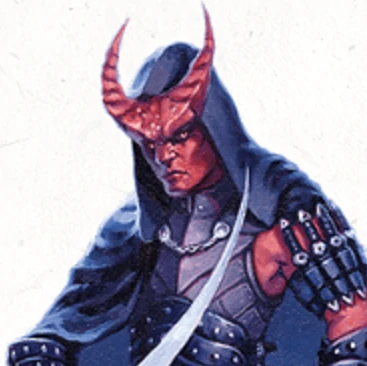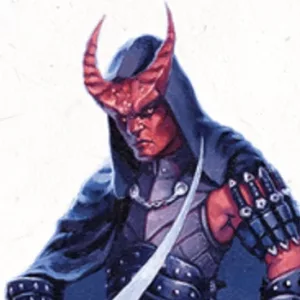 This DnD Feral Tiefling name generator will help you find the right name for your character.
If you are using Feral Tiefling in your RPG game, then you will need to find the right Tiefling name.
You can use the names as written or get ideas to help you brainstorm your options. In the post below, you will find more information that might help you find the perfect name you have been searching for. 
Have you seen a person hailed with endless stares, murmurs, and insults but doesn't give care? Yes, they are the Tieflings of Dungeons and Dragons.
In the world of D&D, Tieflings are treated with disgust, fear, and discrimination. But hey, Tieflings are mature enough to know why and they often don't mind such tirades against them. Although some become victims of bullying and repeated violence out of misunderstanding on what they are.
Tieflings are humanoids too, no doubt about it. They have a humanoid physique; ten fingers on two hands, bipedal feet, a body, and a humanoid head. But what makes them different among common humans is their infernal heritage that visibly left a mark on their appearance. They have horns on their head, sometimes sprouting in front or side of their foreheads. Their horns are like antlers of a gazelle or a goat and have varying sizes and shapes. They have long thick tails, sharp canine teeth, and solid eye colors with no visible presence of their pupils. Just think of Hellboy when he still has horns or Nightcrawler from X-Men.
In this guide, we'll get to know more about the Tiefling race and create a list of the Best Male and Female Tiefling Names. Also on the list is some Best Class-Specific Tiefling names and a bonus Funny Tiefling names. We will also rank our Top Tiefling Name Suggestions at the end of the guide.
Before you proceed further, why not try our very own DnD 5e Feral Tiefling Name Generator. Tons of ready-made Feral Tiefling names are available here at your disposal. Try it!
An Ancient Sin
During the events of the Spellplague, Asmodeus, the overlord of the Nine Hells, consumed the divine spark of Azuth and turned himself a god. Asmodeus and his warlocks performed a cryptic rite claiming all existing Tiefling humanoids as his own, tainting them to bear a curse called "the blood of Asmodeus". This rite rebranded all the Tieflings as direct descendants of Asmodeus regardless of their current heritage. It transformed them physically into creatures that greatly resembled Asmodeus.
The stories from the past after the Spellplague were never forgotten. The Tieflings are a grim reminder of the ill-fated events that had happened. They now pay the price of having Asmodeus' bloodline running through their veins.
Tieflings do not have a country of their own nor do they have this privilege to begin with. They coexist with human societies and are considered a minority on race population in towns and cities. They often live in the slum quarters where they end up being thieves, swindlers, or gang members. Tiefling grew up believing that their fiendish appearance was not a curse but an opportunity and gift. They strive hard to be strong to be able to survive. They distrust other humanoids as much as humanoids distrust them. But some witnesses attest that Tieflings are a solid companion when you gained their trust.
Below is the summary of Tiefling's racial features and traits.
Attribute/Skill Trait

Effect

Ability Score Increase

Tieflings are intelligent creatures. They have a superior understanding of themselves which makes them neutral towards those who oppress them. They have a bonus +1 to Intelligence and a bonus +2 to Charisma.

Age

Tieflings age and mature at the same rate as humans. They live longer than humans, however.

Alignment

Despite Tieflings being branded as fiendish and evil, they are not born with it. Although some tend to be aligned with evil, most of them are chaotic neutral.

Size

Medium-sized. Tieflings are equivalently the same size as an average human.

Speed

Tiefling's base walking speed is 30 feet.

Darkvision

Due to the Tiefling's infernal heritage, they are adaptable in dark and dim conditions. They see dim light within 60 feet like a bright light, while they see total darkness like dim light.

Tieflings cannot discern color in total darkness.

Hellish Resistance

Tiefling's infernal heritage gives them natural resistance to fire damage.

Infernal Legacy

Tieflings know the thaumaturgy cantrip. Upon reaching the 3rd level, Tieflings can cast a hellish rebuke spell and is treated as a 2nd-level spell once per day. When reaching the 5th level, Tieflings can also cast the darkness spell once per day.

Charisma is the primary spellcasting ability for these spells.

Languages

Tiefling can speak, read, and write in the Common and Infernal tongue.
The Feral Tiefling
From the 5th edition of Dungeons and Dragons described in Sword Coast Adventurer's Guide, the Feral Tiefling variant was introduced as additional content for the Tiefling race. It adds more options in modifying your Tiefling character. This includes randomizing Tiefling physical features (so you can have a character that is a bit different from what was described in the Player's Handbook) and reassigning your Ability Score based on characteristics of your choice.
Feral Tiefling's Changes in Appearance
Depending on your Dungeon Master, they may allow Tiefling modifications. Players can consider their Tiefling characters as someone free from the blood of Asmodeus. Tiefling appearance can be modified through rolling a 1d4 + 1 of the following features: small horns; fangs or sharp teeth; a forked tongue; catlike eyes; six fingers on each hand; goat-like legs; cloven hoofs; a forked tail; leathery or scaly skin; red or dark blue skin; cast no shadow or reflection; exude a smell of brimstone. The maximum allowable feature changes will depend on the 1d4 + 1 result.
Feral Tiefling's Changes in Trait
Feral Tieflings are undoubtedly more wild and beastly compared to common Tieflings. While they do not lack intelligence, they lost their charismatic nature in exchange for deftness.
Attribute/Skill Trait

Effect

Ability Score Increase

Feral Tieflings have a bonus +1 to Intelligence and a bonus +2 to Dexterity, effectively replacing the default Tiefling Ability Score Increase trait.

Devil's Tongue

Feral Tieflings know the vicious mockery cantrip. Upon reaching the 3rd level, Feral Tieflings can cast a charm person spell and is treated as a 2nd-level spell once per day. When reaching the 5th level, Feral Tieflings can also cast enthrall once per day.

These spells can only be reused after finishing a long rest. Charisma is the primary spellcasting ability for these spells and this replaces the Infernal Legacy trait.

Hellfire

When reaching the 3rd level, Feral Tieflings can cast burning hands spell and is treated as a 2nd-level spell once per day. This trait replaces the Hellish Rebuke spell from the Infernal Legacy trait.

Winged

Feral Tieflings have bat-like wings sprouting from their shoulder blades. They have a flying speed of 30 feet. This trait replaces the Infernal Legacy Trait.
Name suggestions in the next part of the guide. Take a detour and try our DnD 5e Tiefling Name Generator for some quick Feral Tiefling suggested names.
Top 10 Best DnD Male Feral Tiefling Names
Tieflings are exact opposites of the demi-celestial Aasimars. Aasimars and Tieflings both have god-like heritage coming from the celestials and fiendish lords, respectively. Aasimar names are based on celestial words, while Tiefling names are based on Infernal. Infernal language has a fiendish heritage and is passed down to generations of Tieflings. Tiefling names are also gender-specific. Young Tieflings who aspire to be great someday uses Common tongue words that signify their aspirations and values. We call these names "Virtue" names. Few examples are Art, Carrion, Despair, Music.
Check out our Top 10 Best Male Tiefling names below.
Name

Pronunciation

Description

Gahell

/ga-hel/

In some way means 'void' in the Common tongue. Pick this name for a dark-skinned Tiefling with black eyes and sharp claws.

Despite him being blackish and frightening, he is a tender and kind Tiefling that works as an envoy between neighboring regions.

Avelus

/a-ve-lus/

This Tiefling name is for charismatic characters who earned their place in the high courts of the empire through perseverance and intellect.

Avelus, also known as the Warden, is a trusted advisor of the elf king.

Lyhim

/li-him/

This name is fit for a Feral Tiefling aligned in evil. They are full of secrets and mysteries and often like experimenting on creatures- alive or dead.

Lyhim claims himself as a great researcher and scholar. Very few believe his words, however, and would rather call him mad than bright.

Dramach

/dra-mak/

When using this Tiefling name, you are a powerful charismatic gang leader. You run an illegal business of forbidden alcohol and drugs. Dramach means "Supremacy" in the Common tongue.

The nobles and authorities suspected you of running an illegal trade within the city walls, but they can never prove it.

Seddat

/se-dat/

Meaning 'Woes'. When using this Tiefling name, you are a character with great sorrow in his heart for losing the people you love.

His will to live is only for vengeance. Vengeance is his penance.

Remorse

(Virtue)

/re-mors/

This Tiefling virtue name is for characters who have a deep regret in their life choices.

He ran away from the battle to save himself and he will carry such cowardice until the end of his days.

Desolate

(Virtue)

/de-so-leyt/

A fearless Tiefling who feels happy when endangering himself. Despite being fearless, his heart was never happy and his soul is nothing but empty.

"What doesn't kill you makes you stronger, right?" said to himself as he was about to jump off a cliff. "Maybe, just maybe. I'll be able to feel again."

Demented

(Virtue)

/de-men-ted/

You are a short-tempered Tiefling when using this virtue name. You are angry with humanoids who tend to discriminate against your race.

"Careful with that Tiefling," said Bran. "The last man who insulted him is now buried. I would rather have my head on my neck than the ground."

Havoc

(Virtue)

/ha-vok/

You are a powerful Feral Tiefling mage when using this name. You obliterate anyone who opposes your ideas and plans.

Havoc is a great sorcerer. He covers a wide area in darkness and casts hellfire on his foes.

Avernus (Virtue)

/a-ver-nus/

When using this Tiefling name, you are a loyal servant of a dark coven. You belong to a fanatic tribe of Tieflings who wish to resurrect the great lord of the Nine Hells Asmodeus.

Avernus was promised to be blessed first in the wake of Asmodeus.
More awesome D&D Male Tiefling names from our Feral Tiefling Name Generator. It's fun, easy to use, and free!
Top 10 Best DnD Female Feral Tiefling Names
Female Tieflings share the same characteristics and identities as the male ones. Their Infernal names are a little bit soft in sound and can be pronounced delicately. They also can have Virtue names for themselves.
Check out our Top 10 Best Female Tiefling names below.
Name

Pronunciation

Description

Cooyo

/ko-o-yo/

This female Tiefling name is for characters who specialize in deception and trickery. Cooyo means "deceiver".

Most of her victims are rich nobles who thought that they are hitting on a nice and pretty woman; only to find out that she has horns and tail. It was already too late, however, for a knife is about to slit their throat.

Halkite

/hal-kayt/

When using this female Tiefling name, you are a wise and humble maiden who lives in isolation in the thickets of the forest.

She spends her days creating medicinal items and researches.

Balla

/bal-ya/

Meaning 'the Serpent'. You are a vile and treacherous female Tiefling who only side with the highest paying band. You are a great fighter and everyone wishes to enlist you as a mercenary.

Balla the Serpent is a known expensive, luxurious mercenary-for-hire.

Mylka

/mil-ka/

You are a Tiefling who entered the cleric churches to become a paladin. Mylka means 'Sacred' in the Common Tongue.

Despite her appearance, she was greatly accepted at the cleric church for her purity and a good understanding of the holy beliefs of the church.

Xolei

/so-ley/

When using this female Tiefling name, you are a Feral character who uses your sharp claws and pointy tail to kill your enemies. Despite being a Feral Tiefling, you are a neutral person who wants to be left alone.

Xolei meaning 'Underworld' in the Common tongue.

Fury

(Virtue)

/fyu-ri/

When using this name, you are a renowned female Tiefling warrior who chiefs a group of merciless Tiefling bandits.

"Abandon ship! Abandon ship!" cried the captain. They were ambushed by a band of quick and hardy Tieflings. "It's Fury! Abandon ship!" he pleaded.

Chary

(Virtue)

/cha-ri/

You are a shy female Tiefling when using this name. You are afraid that you may do or say something inappropriate to your guildmates so you prefer to stay quiet.

Despite being the most heedful of the squad, Chary is a good sorceress and can wield advanced fire spells.

Nostalgia

(Virtue)

/nos-tal-jya/

You are an excited and adventurous female Tiefling when using this name. You like adventure and quests and you befriend anyone you meet.

Tieflings like Nostalgia gives people the impression that not all Tieflings are evil and some are cheerful and kind.

Tremble

(Virtue)

/trem-bol/

You are a strong and bulky female Tiefling. Your movements shake the battlefield and are feared by enemies.

"What is that…?" the ground started to shake from heavy stomps that can be felt from afar. "Our reinforcements." said the captain. "This war is ours."

Prejudice

(Virtue)

/pre-ju-dis/

You are a wildered Tiefling. You took the name Prejudice because you lost hope in the sense of humanity. Your experience with them is so bitter that you tend to kill any humans, innocent or not.

"I hate them. I hate them all. They deserve nothing but my steel.:
More awesome D&D Male Tiefling names from our D&D 5e Tiefling Name Generator. It's fun, easy to use, and free!
Class-Specific Names for Tieflings
One of the exciting parts of character creation is class selection. You get to choose from 12 different classes depending on the play style you want in D&D. In this section, we'll create possible class-specific names for the Tiefling race. We selected three commonly used classes for the Tiefling: The Barbarian, the Ranger, and the Cleric class.
Tieflings as a Barbarian
Barbarians are known for their battle rage. Tieflings have every right to be mad because they are always stereotyped (kidding). Some Tieflings savor the glory of battle and love the thrill of dangers. Besides, what do they have to lose in a world that does nothing but judge?
There are more details regarding the benefits of making Tiefling Barbarian characters in the Player's Handbook and it is up to the player to explore and discover. In the meantime, let's take a look at some suggested Tiefling Barbarian names below:
Name

Pronunciation

Gender

Description

Rauvar

/ru-var/

Male

A dark-minded Tiefling Barbarian who became deep-seated to wars and violence. He was once an honorable Tiefling until life became harsh for him. The rest of his history is unknown.

Humdrum

(Virtue)

/hum-drum/

Male

A bored Tiefling Barbarian. His strength is so great to the point he gets bored fighting weaker foes. The thrill of getting beaten is what makes him lively.

Aamana

/a-ma-na/

Female

A seductive Feral Tiefling Barbarian. She likes charming people to do her bidding, yet it doesn't mean she lacks the brute strength to exterminate her foes.

Thelaan

/the-la-an/

Female

A savage Feral Tiefling Barbarian who dominates the battlefield with her heavy sledgehammer. A huge bounty is priced for her head but any bounty hunters who try to subdue her end up dead.

Justice

(Virtue)

/jas-tis/

Male or Female

You are a Tiefling Barbarian who hates unfairness, imbalance, and inequality. You prefer to provide food for the hungry, shelter for the homeless, and death to oppressors.
Tieflings as a Ranger
We are well acquainted with Rangers as warriors of the wilderness. Most Tieflings end up as freelance Rangers due to their lack of ownership of territory or lands. These Tieflings became accustomed to the wilderness of forests, or savageness of the deserts, or the chilling conditions of the northern tundra. Tiefling Rangers are adept hunters. They poach for rare animals and use their self-learned knowledge of skinning to create leather and other useful clothing.
The outcast life of the Tieflings made them adapt well to the environment, making them perfect Ranger characters. There are tons of Ranger traits that are good for the Tiefling race. Check out some of our suggested names for Tiefling Rangers.
Name

Pronunciation

Gender

Description

Bashtra

/bash-tra/

Female

A highly intelligent Tiefling Ranger who lives with a band of desert Tieflings in the lands of Shaar. They can tame giant scorpions and usually make a living servicing these creatures as transportation rides.

Agnnoir

/ag-no-wayr/

Male

Agnnoir is an expert marksman, though unusual for the likes of a Tiefling. He usually wears a hood to conceal his horns, and a long surcoat to hide his tail. He lives a simple life as a hunter but also lusts for adventures and knowledge.

Lissome

(Virtue)

/lis-sem/

Male or Female

An agile and nimble Tiefling. Lissome lives most of his life as a thief or a swindler, trying to make a living in small-time pickpocketing or selling rich personalities with fake jewelry. Despite living a rogue life, he aspires to be something more.

Anntol

/an-tol/

Male

You are a bright and witty Tiefling Ranger. You like reading and history and spends your time sneaking on libraries to learn the latest bestiary index. Your Ranger traits give you strong fellowship with animals and creatures.

Terror

(Virtue)

/te-ror/

Male or Female

You are an exiled Tiefling Ranger. You involve yourself with banditry and crimes, an unusual path taken by a Tiefling Ranger.
Tieflings as a Cleric
Surprisingly, the Cleric class can also be considered for Tiefling characters. Clerics were defined as mediators between the mortal world and the sacred god planes. Quite a contradiction for Tieflings who has Infernal bloodline, right? But why not? In the world of Dungeons & Dragons, the sky's the limit when it comes to your character creation.
We'll leave it to the players to explore the traits of the Cleric class that fits the Tiefling race. In the meantime, check out some of our suggested names for Tiefling Cleric characters.
Name

Pronunciation

Gender

Description

Profane

(Virtue)

/pro-feyn/

Male

A Tiefling Cleric who belong to a religious clerical order but does not thoroughly follow the order's traditions and belief. He thinks that the clerical order should not limit their offensive capabilities through light spells but may also consider infernal skills to be taught by himself.

Xankt

/sankt/

Female

You are a devout Tiefling Cleric when using this name. You walked away from the old ways of your Infernal heritage and learned the divine teachings and skills of the clerical order. You are a symbol of renewal, respected by many humanoids alike.

Blaspheme

(Virtue)

/blas-fim/

Male or Female

You are an ex Tiefling Cleric due to your questioning of the old clerical ways. Your heart became corrupted and filled with hatred. They branded you the blasphemous Tiefling and all you want now is to exact vengeance against your oppressors.

Cravel

/kra-vel/

Male

You are a famous Tiefling Cleric. Not because it is rare for Tieflings to be one, but because of your purity and sympathy with the needy. You do not hesitate to fight for them, even facing mobs of Orcs.

Candor

(Virtue)

/kan-dor/

Male

You are an open and honest Tiefling Cleric. Like Cravel, you fight for justice and pursue honorable deeds above anything else.
Tons of D&D Tiefling name suggestions from our D&D 5e Tiefling Name Generator. It's fun and easy to use!
A Guide to Funny Tiefling Names
Our fellow Tieflings are awesome in their ways. Imagine their everyday life facing judgment and threats, but do they even care? In this section, we'll add humor in their names because… why not? We all want a funny thing or two with every game we play. Check out some of our Top Funny Tiefling names below. If you're feeling lucky, why not try our D&D Tiefling Name Generator? You may come across a name that you like for your character. It's fun and easy to use.
Name

What makes it funny?

Addons

He was hated not only because he is a Tiefling, but because he annoys consumers by telling them to buy this and that. Nuisance!

Sadist

(Virtue)

Is this even a Virtue name? Anyway, you probably want this name for your Tiefling. It's hilarious and wicked.

Lovesick

(Virtue)

A Tiefling who's tired of love. Oh, come on, be serious to her and stop fooling around.

Amok

(Virtue)

A drunkard Tiefling who likes to rampage. But he's a nice guy when not drunk. I'd give him that.

Eulogy

You commonly see him at funerals…

Sadboi

A sad and emotional Tiefling.

Flawsome

(Virtue)

Someone who embraces their flaws. Her horns are sexy, her wings are naughty, and her tail erotic. Rawr!

Diabetes

He is a sweet-tooth Feral Tiefling. He can no longer walk due to his heavyweight. But his wings are cool it can carry him.

Hellboi

Because why not?

IMPostor

IMPostor… get it? IMP… postor? Is it suspicious?
Top Feral Tiefling Names Suggestions
We're are now well acquainted with the Tiefling race. Tiefling traits, characteristics, attributes, and background were discussed in this guide. As a conclusion, we'll give you our Top 10 Best Tiefling names. This is a mixed ranking for male, female, and virtue Tiefling names. We based the ranking on the lore and how well it suits the Tiefling race (with some personal bias of course). Check the names below!
Rank

Name

Gender

Suggested Class

Description

1

Avelus

/a-ve-lus/

Male

Cleric

We place on the top spot the name Avelus. First off, it sounds Infernal and befitting for a Tiefling character. We also see this name being picked for the Cleric class. Remember that we defined Avelus as a charismatic Tiefling serving the high courts. A cleric is perfect for such a job.

2

Dramach

/dra-mak/

Male

Barbarian

Ranger

Dramach means "supremacy". It's an awesome name and fits for a Tiefling who leads his private gang. With his lore as someone who owns illegal activities, we think he fits for a Barbarian or a Ranger class. No rules. Just living and surviving.

3

Blaspheme

(Virtue)

Male or Female

Cleric

Barbarian

The name Blaspheme sounds already awesome. We like this name for a Tiefling Cleric who abandoned the clerical ways and turned evil. How's that for a change? We place this name on the third spot.

4

Rauvar

/ru-var/

Male

Barbarian

Rauvar sounds Infernal, so it's already a good name itself. The lore adds more twist with the name as someone who became used to war and violence. His history is unknown which leaves us to more possibilities of other background stories to tell about him.

5

Terror

(Virtue)

Male or Female

Barbarian

Ranger

Did need to say more? The name describes the Tiefling itself. He is the very description that humans thought about the Tieflings. Viscous, evil, and fiendish.

6

Xankt

/sankt/

Female

Cleric

The name is quite weird yet it rings you a good tone when pronounced. We associate this name with a renewed female Tiefling who entered the cleric church and walked away from their Infernal heritage. The exact opposite of Blaspheme.

7

Tremble

(Virtue)

Female

Barbarian

We love the name 'Tremble'. It sends chills to your spine when you hear this name. We consider this name for female Tiefling Barbarians who are so powerful and strong you cannot fight her toe-to-toe.

8

Halkite

/hal-kayt/

Female

Ranger

Cleric

Halkite is a female name for a vagabond Tiefling who prefers to be alone. We consider this Tiefling to belong in either the Ranger class (for her nomadic or vagabond attitude) or a Cleric (for spending time in herbal medication and researches). Either way, the name is cool and is a nice choice for your Tiefling character.

9

Aamana

/a-ma-na/

Female

Barbarian

Imagine a Succubus. Yep, that's the perfect description of Aamana. A Feral Tiefling with Barbaric attitude. She likes to charm people like a common succubus would do. We think the name deserves a spot on our list.

10

Fury

(Virtue)

Female

Barbarian

Ranger

And last but not the least, Fury. The name itself is someone who can wreak havoc on anyone who opposes her. The name sounds very empowering for a female Tiefling under a Ranger or Barbarian class.
More names aside from the Tiefling race? Checkout our D&D 5e Name Generator for other race-specific names. It's free!
External Sources:
1. Sword Coast Adventurer's Guide: Chapter 3: Races of the Realms, Tieflings, pg. 118
2. Sword Coast Adventurer's Guide: Chapter 3: Races of the Realms, Tieflings Variants, pg. 118
3. Sword Coast Adventurer's Guide: Chapter 3: Races of the Realms, Tieflings Names, pg. 119
4. Player's Handbook: Chapter 3: Classes, pg. 45